Introducing Rail Baron Charters
Your Own Private Train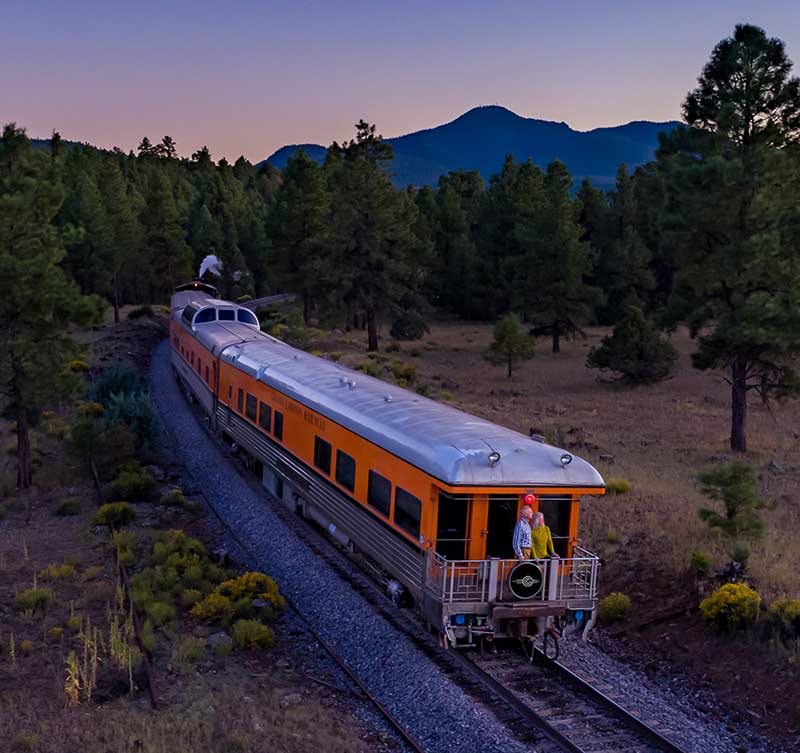 The grandest way to make a Grand Trip Grander. Rail Baron Charters are for those who wish to make the ultimate Grand Canyon memory. Charter your own private train from Williams, AZ to Grand Canyon National Park and back while our helpful and entertaining staff make the journey one you will reflect on with joy for years to come. Designed for those with vacation dreams as big as the canyon, Rail Baron Charters combine the luxury of private train cars with the views of the old West and provide the perfect platform for celebrating a wedding, birthday, anniversary, retirement, class reunion, or other milestone moments.
How the Rail Baron Charter Works
Hire your car (or cars!) of choice, a steam or diesel locomotive, and take off for the canyon either 30 minutes before or after the departure of a normally scheduled train. Want complete control? You can also go big with a completely private charter on your own schedule.