Steam Saturdays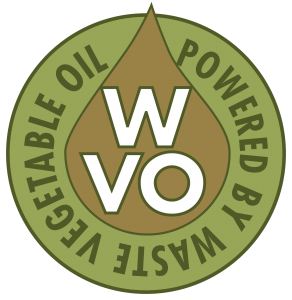 The Steam Engine Pulls the Train the First Saturday of the Month
It's Time To Get Fired Up! Steam is back at Grand Canyon Railway. Fueled by waste vegetable oil (WVO), driven by an iron will, powered by ingenuity. We're taking steam power into the 21st century while preserving our historic trains and the environment through which they run.
The Grand Canyon Railway celebrates the history of vintage rail travel with several steam-powered excursions to the Grand Canyon. See details on the steam departures in the box to the left. During peak demand periods, it may be necessary to operate two round-trip trains during Steam Saturdays. In that event, No. 4960 will pull Train #1, departing Williams at 9:30 am, and departing the South Rim at 3:30 pm. 
For years the Railway operated steam engines from Memorial Day to Labor Day, but in 2008 we discontinued regular runs because of environmental considerations. Operating an all-diesel fleet of locomotives year-round saves a considerable amount of fuel and reduces greenhouse gas emissions and air pollutants associated with steam locomotives.

The Grand Canyon Railway recently became the first tourist railway in the United States to receive ISO 14001 third-party certification of its environmental management system (EMS) after a two-year process involving complete review, development and implementation of environmental initiatives in all of its operations.
The Grand Canyon Railway has two operable steam locomotives that have been restored to like-new working condition. Locomotive No. 4960 was built in 1923 by Baldwin Locomotive Works in Philadelphia. It operated a freight and coal hauling service for the Midwestern Chicago, Burlington & Quincy (CB&Q) railroad until the late 1950s and made its first official run on the Grand Canyon line in 1996. Locomotive No. 29 was restored in 2004 at a cost of more than $1 million and 26,000 man-hours of labor. An SC-3 class locomotive, Locomotive No. 29 was built in 1906 by ALCO in Pittsburgh and weighs 185 tons. No. 29 currently enjoys semi-retirement as a prominent fixture in front of the Grand Canyon Depot in the Historic District at the South Rim.
Trains began traveling to the Grand Canyon Sept. 17, 1901 on a spur built and operated by the Atchison, Topeka and Santa Fe Railway Company. The Grand Canyon Railway continued to operate until 1968 when the spur was closed. In the mid-1980s businessman Max Biegert purchased the tracks and brought the Grand Canyon Railway back to life with the first train running Sept. 17, 1989, 88 years to the day after its maiden run.