Spenser's Pub
For a relaxing and rejuvenating time before or after your journey to one of the world's natural wonders, head to Spenser's Pub. Choose from a wide variety of thirst-quenching beverages and fortifying meals in Spenser's cozy lounge. Named after the artisan of the magnificent bar, the dark wood and rich textures of the room make it a comfortable resting spot. A 32-foot wide oil painting titled "The Trip" hangs above the room and depicts the Grand Canyon Railway. In the warmer months, the doors are opened to the patio and the fresh mountain air. In the cooler months, Spenser's is the perfect place seek refuge from the weather, and have an adult beverage. Or two!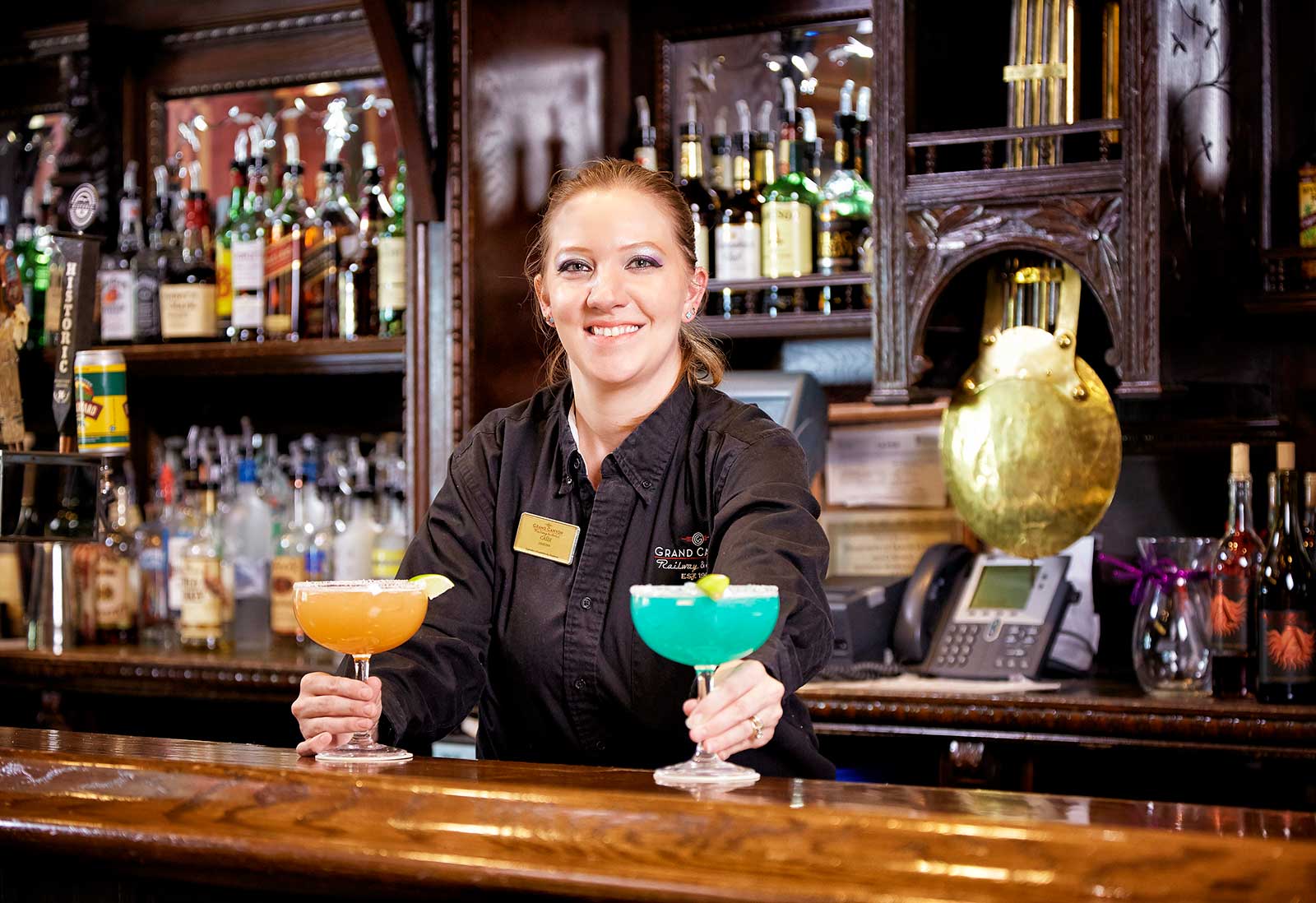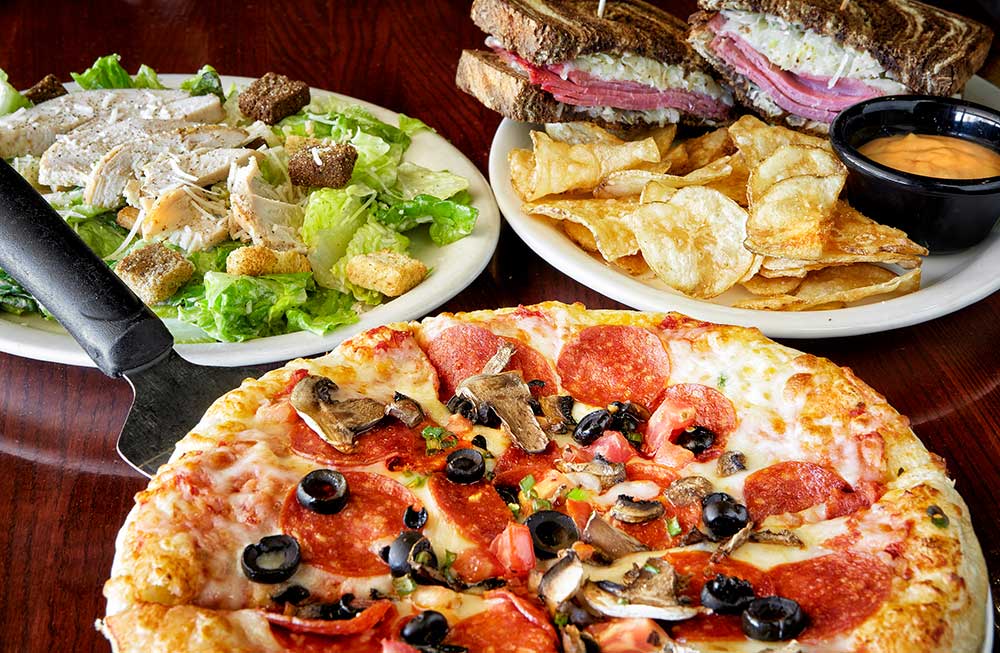 A Cozy Hideaway to Spend your Evenings
Spenser's Pub opens daily at 4:00 pm, and features an eclectic selection of pub fare entrees and appetizers, wine, local brews on tap, and artfully-crafted cocktails. On Polar Express dates, Spenser's opens early at 3:00 pm and stays open later until 11:00 pm.
THE BAR IN SPENSER'S PUB
The signature bar in Spenser's Pub dates back to 1887, when it was handcrafted by George O. Spenser in England. The "Lion's Den" proprietor, Daniel Hollings, commissioned the noted cabinet maker to construct the "best bar in the Bush." Given 200 pounds for materials and the promise that he would never have to pay for another drink, Spenser worked day and night for four months to create this solid oak masterpiece. The deal proved to be a bargain for Spenser, who visited the Lion's Den every day and lived to the ripe old age of 84.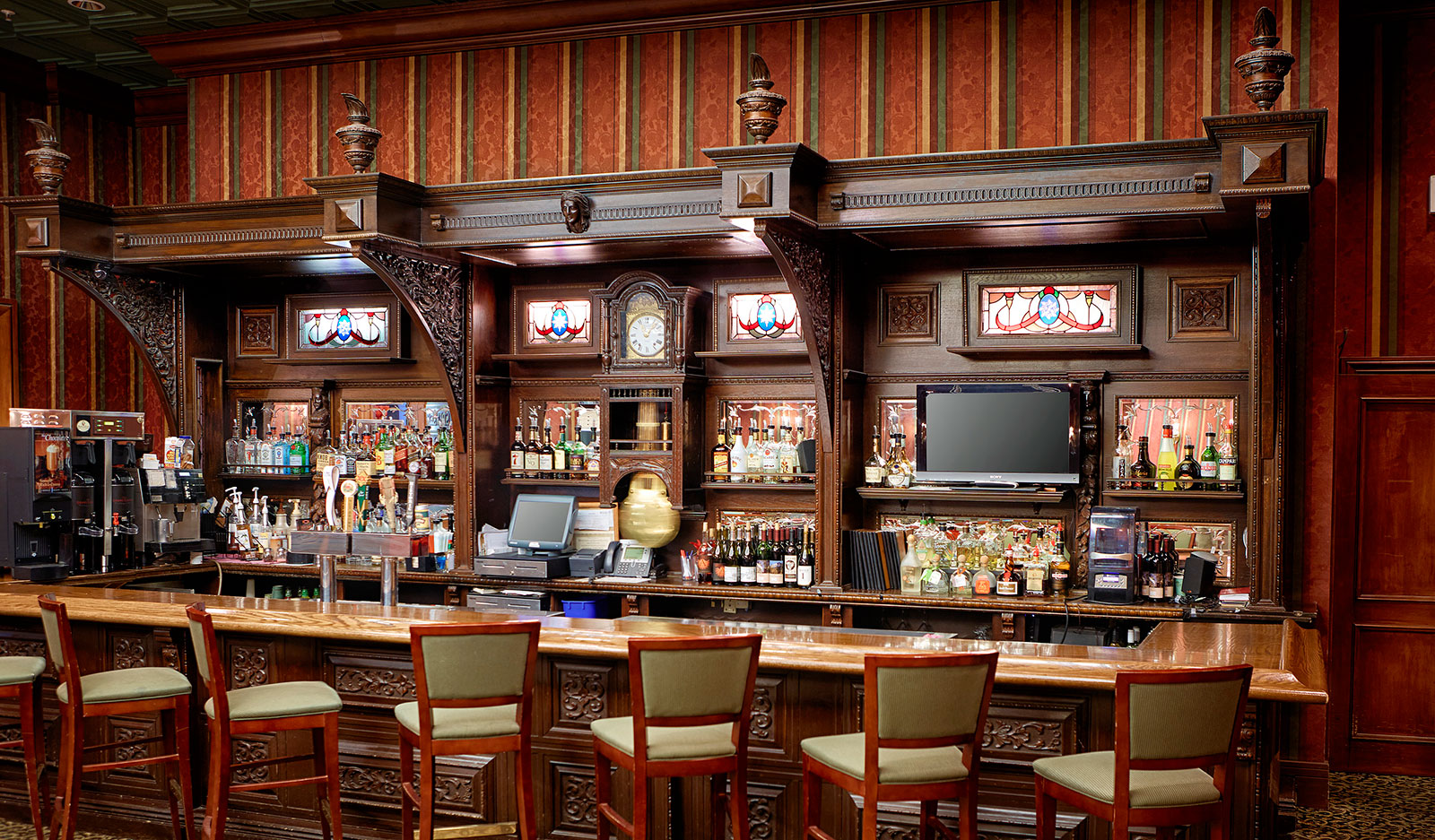 The headpiece at the center of the bar is carved from the likeness of Laura Nelson, Lord Nelson's niece and Spenser's mistress of 17 years. Spenser and Laura raised eight children together, but unfortunately in 1888, Laura and four of her children tragically died of the bubonic plague, a year after Spenser's masterpiece was completed. The bar's torches were added in memory of his children who were lost. It is said that there is a secret compartment in the bar itself, holding a treasure that was given to Laura Nelson by Spenser. While that has been quite a curiosity for many years, the keepers of the bar think it best not to disturb the spirit and integrity of this magnificent piece.